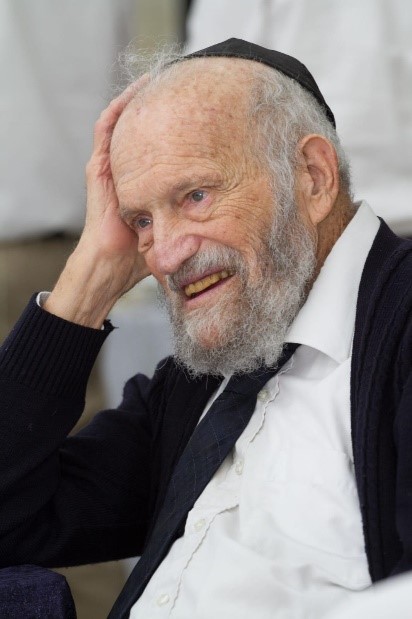 Prof. Yaakov Krakower
1929-2020
Prof. Yaakov Krakower joined the faculty of Bar-Ilan University in 1969. He was born in Brooklyn, New York and attained his B.S. from Yeshiva University. He received his rabbinical ordination from Rabbi J.B. Soloveitchik. In 1954, he completed his M.S. Degree at Columbia University and then went to Wayne State University in Detroit, Michigan to carry out his doctoral dissertation under the noted authority on fertility, Prof. Carl Djerassi. Subsequently, Prof. Krakower was employed for 10 years by Squibb Pharmaceuticals in the field of endocrinology and fertility. 
In 1969, Prof. Krakower and his family came on Aliya where he joined the Chemistry Department at Bar-Ilan University.
Prof. Krakower exemplified "Torah with Derech Eretz" and for decades, he conducted a weekly Talmud shiur for the faculty in the department.
His area of scientific research focused on natural products, in particular, steroids and the spectroscopy of organic natural materials. Prof. Krakower also served as Halachic and scientific advisor for Badatz Mehadrin-HaRav Rubin in Rehovot.
Prof. Krakower was an outstanding lecturer and a devoted mentor. He was much beloved by his students whom he guided with care and consideration. He was an excellent administrator and served as Chairman of the Chemistry Department for two terms. His colleagues and students considered him to be "a real mensch".
Prof. Krakower is survived by his wife, Risha, their six children and many generations of loving descendants.
---
Dr. Moshe Ben-Tzion
1945-2020 
It is with great sadness that the Chemistry Department of Bar Ilan University announces the passing of Dr. Moshe (Mel) Ben-Tzion, one of the pillars of the department. Dr. Ben-Tzion was a devoted and beloved lecturer for many years and was Deputy Head of the department from 1988 until his retirement in 2013. 
Moshe Ben-Tzion is remembered not only as a remarkable and inspirational tutor and teacher; but also, for his many contributions to the department's teaching and administrative activities.
Moshe was highly influential in the development and growth of academic teaching in the Chemistry Department. His impact on the curriculum development programs and projects of the department cannot be overstated. For example, he was one of the key proponents behind the introduction of computational courses in the Chemistry curriculum and was deeply involved in the establishment of the student computer laboratories in the department.
---
Prof. Yehoshua Schachter
1911-1981
Prof. Yehoshua Schachter joined Bar-Ilan in 1960, as the chairman of the department of chemistry. He served in the position for 5 years, followed by one year as the Rector of the University.
Prof. Schachter graduated from the Technion of Viena in chemical engineering with excellence (in spite of his anti-Semitic professor) in the mid-thirties, where he established the Zionist student organization (Blau Weiss). In 1935 he left for Milano, warning all his friends to leave as well. In 1940 the British granted Schachter a certificate to enter Palestine, to head a top secret project at the lab of Prof. Farkash at the Hebrew University. The project involved calcification of bromide from the Dead Sea for shipping to England to serve as a crucial additive for airplane fuel. Later on Schachter received his PhD in chemistry from the Hebrew University. During the War of Independence, Schachter produced gunpowder for the Hagana in Yerushlaim from raw material from the Dead Sea.
Following a period of research in Zahal as an Air-Force officer, and a couple of years in the Scientific Council, Schachter was appointed the head of research of Machzevei-Israel. Based on his patent for producing Ethylene Di Bromide, Machzevei-Israel built a plant in the Dead Sea.
Prof. Schachter research's in Bar-Ilan University was in the field of physical chemistry. He researched the use of oil shale as a source of energy.
Prof. Schechter was on the editorial of the Hebrew Encyclopedia, a member of the committee for selecting Israel Prize winners, one of the selected group to whom Prime Minister Ben-Gurion turned concerning the issue of "who is a Jew", and a member of the Committee of Higher Education.
---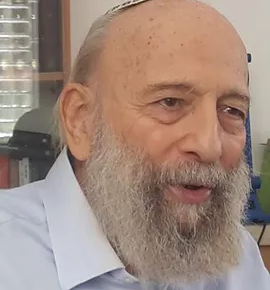 Prof. Harry Friedmann
1931-2018
Harry Friedmann (28 November 1931 - 28 May 2018) was a Professor of Chemistry who specialized in theoretical Nonlinear optics and lasers in Biology. He was born in Frankfurt am Main. Soon after his birth, the family fled to Czechoslovakia and from there to Belgium. He studied at the Université Libre de Bruxelles from 1951, gaining a Ph.D. with distinction in 1964 under the supervision of Nobel Laureate Prof. Ilya Prigogine. He was a Research Associate at the Weizmann Institute of Science (1962-1967), a Senior Lecturer at the Technion – Israel Institute of Technology (1967-1969) and then a Professor at Bar-Ilan University in the Chemistry Department. He became a Professor Emeritus at Bar-Ilan University in 1999. His research focused on quantum statistical mechanics, spectroscopy of molecules in rare-gas crystals, theoretical nonlinear optics, especially isotope separation, nonlinear optical processes in atomic systems, light propagation and storage, and also the effect of laser light on biological systems. He published over 120 papers in peer-reviewed journals, many of them were co-authored by colleagues Arlene Wilson-Gordon and Rachel Lubart.
---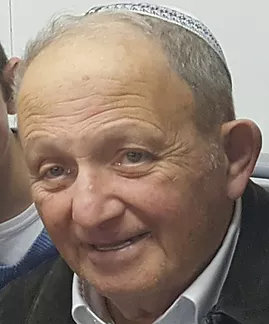 Prof. Harold Basch
1940-2018
It is with deep sadness that we announce the passing of Prof. Harold Basch on November 8, 2018. Harold was a Professor of Chemistry who specialized in Computational Chemistry. He was born on November 29, 1940 in the Bronx, New York City. He obtained his B.A. from Yeshiva University (1962) and M.A. and Ph.D. from Columbia University (1966) under the supervision of Harry B. Gray. He did a Post-doctoral research at Bell Telephone Laboratories (1966-1968) and was a Principal Research Scientist at Ford Motor Company at Dearborn, Michigan (1968-1971). In 1970 he joined the Chemistry Department at Bar-Ilan University and became a full Professor in 1977. He served as Chairman of the Department of Chemistry at Bar-Ilan University (1973-1976), Dean of the Faculty of Sciences and Mathematics (1988-1990), member of the Executive Board of the Senate for several terms, Academic Head of the Holon Institute of Technology (1978-1981), member of the Council for Higher Education in Israel (1985-1991), served on scientific grants committees of the Israel Science Foundation, was a member of the scientific board of the Israel Inter-University Computation Center, was appointed to the National Council for Research and Development (Prime Minister's Office) and a member of the computer grants committee of the Planning and Budgeting Committee. In 2005-2011 he served as the Vice President for Research at Bar-Ilan University.
---


Prof. Jacob Menachem Emil
Goldschmidt
1930-1982
Jacob Menachem Emil Goldschmidt was born in 1930 in Aschaffenburg in Germany. In 1933, his family moved to the UK where he received his elementary and secondary education. From 1948-52, he studied at New York University, receiving a BA in chemistry. In 1952, he immigrated to Israel. After working for a year in the Weizmann Institute for the ministry of Defense, he studied for a PhD in inorganic chemistry under the supervision of Prof. M. Bobtelsky of the Hebrew University. In 1958-60, he was a postdoc at Birkbeck College, University of London with Prof. R. A. Shaw.
In 1961, he joined the newly established Department of Chemistry at Bar-Ilan as its first lecturer in inorganic chemistry. He rose through the ranks, becoming an associate professor in 1971. Prof. Goldschmidt served in many capacities in Bar-Ilan including Head of the Chemistry Department and Dean of the Faculty of Science (twice).