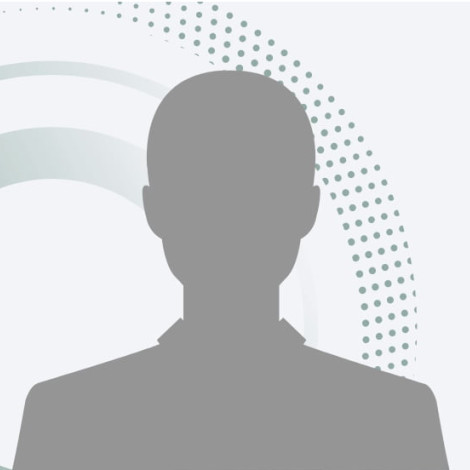 Prof. Michael Albeck
Email
Michael.Albeck@biu.ac.il
Office
Bldg. 211, Room 111. albeck.biomas@gmail.com
CV

CV

Born: 1934

 

Education:

1959: MSc, Chemistry, The Hebrew University, Jerusalem

1962: PhD, Chemistry, The Hebrew University, Jerusalem

Appointments:

1962-1964: Principal Investigator, The Institute for Fiber and Forest Products, Jerusalem

1964-1965: Head of the chemical laboratories, Mekorot Water Company

1965-2003: faculty member (full Prof. Since 1978), Department of Chemistry, Bar Ilan University

2003-        : Professor Emeritus, Bar Ilan University

Academic and scientific activities:

At Bar Ilan

1967-1969: Dean, Faculty of Natural Sciences

1972-1975: Dean, Faculty of Natural Sciences

1982-1999: member, Board of Governors and Board of Trustees

1982-1986: Rector of the university

1986-1989: President of the university

Outside Bar Ilan

member of the boards: The Weizmann Scientific Press, Dead Sea Works, The German-Israel Binational Foundation (GIF), Teva Pharmaceuticals 

President, The Israel Chemical Society.
 
Research

Research

The chemistry, biological activity and therapeutic applications of organic and inorganic tellurium compounds.

Projects:

Synthesis of inorganic tellurium compounds such as AS-101 and SAS, and of organic tellurium compounds 

Mechanisms of interaction of inorganic tellurium compounds with their environment and biological targets

The immunomodulatory effects of AS-101 and SAS

Therapeutic applications of AS-101 and SAS

 
Publications

Publications

מאמרים מייצגים ״ישנים״:

Nature 1987, 330, 173

Synthesis 1989, 8, 635

Nat Immun Cell Growth Regul 1990, 9, 182

Cancer Res 1991, 51, 1499

Nat Immunol 1993, 12, 50

Inorg Chem 1998, 37, 1904

J Neurochem 2003, 85, 90

 

10 שנים אחרונות:

The immunomodulator, ammonium trichloro[1,2-ethanediolato-O,O]-tellurate, suppresses the propagation of herpes simplex virus 2 by reducing the infectivity of the virus progeny. International Journal of Molecular Medicine  2015, 36, 231-238.

Sensitizing B- and T- cell Lymphoma Cells to Paclitaxel/Abraxane-Induced Death by AS101 via Inhibition of the VLA-4-IL10-Survivin Axis. Molecular Cancer Research 2015, 13, 411-422.

Multifunctional Activity of a Small Tellurium Redox Immunomodulator Compound, AS101, on Dextran Sodium Sulfate-induced Murine Colitis. Journal of Biological Chemistry 2014, 289, 17215-17227.

Redox Modulation of Adjacent Thiols in VLA-4 by AS101 Converts Myeloid Leukemia Cells from a Drug-Resistant to Drug-Sensitive State. Cancer Research 2014, 74, 3092-3103.

In vitro and in vivo activity of AS101 against West Nile virus (WNV). Virus Research 2012, 166, 68-76.

The anti-inflammatory effects of the tellurium redox modulating compound, AS101, are associated with regulation of NF kappa B signaling pathway and nitric oxide induction in macrophages. Journal of Inflammation-London 2010, 7, Article Number: 3.

Resolution of inflammation-related apoptotic processes by the synthetic tellurium compound, AS101 following liver injury. Journal of Hepatology 2009, 51, 491-503.

A potential antimicrobial treatment against ESBL-producing Klebsiella pneumoniae using the tellurium compound AS101. Archives of Microbiology 2009, 191, 631-638.

The cyclin kinase inhibitor p57(kip2) regulates TGF-beta-induced compensatory tubular hypertrophy: effect of the immunomodulator AS101. Nephrology Dialysis Transplantation 2009, 24, 2328-2338.

Protective effect of the immunomodulator AS101 against cyclophosphamide-induced testicular damage in mice. Human Reproduction 2009, 24, 1322-1329.

Induction therapy in a multiple myeloma mouse model using a combination of AS101 and melphalan, and the activity of AS101 in a tumor microenvironment model. Experimental Hematology 2009, 37, 593-603.

Topical treatment for human papillomavirus-associated genital warts in humans with the novel tellurium immunomodulator AS101: assessment of its safety and efficacy. British Journal of Dermatology 2009, 160, 403-408.

Antitumour effects in mycosis fungoides of the immunomodulatory, tellurium-based compound, AS101. British Journal of Dermatology 2008, 158, 578-586.

Octa-O-bis-(R,R)-tartarate ditellurane (SAS) - a novel bioactive organotellurium(IV) compound: Synthesis, characterization, and protease inhibitory activity. ChemMedChem 2007, 2, 1601-1606.

Neutral and positively charged thiols synergize the effect of the immunomodulator AS101 as a growth inhibitor of Jurkat cells, by increasing its uptake. Biochemical Pharmacology 2007, 74, 712-722.

The organotellurium compound ammonium trichloro(dioxoethylene-0,0') tellurate enhances neuronal survival and improves functional outcome in an ischemic stroke model in mice. Journal of Neurochemistry 2007, 102, 1232-1241.

The organotellurium compound ammonium trichloro(dioxoethylene-o,o ')tellurate reacts with homocysteine to form homocystine and decreases homocysteine levels in hyperhomocysteinemic mice. FEBS Journal 2007, 274, 3159-3170.

Synergistic effect of AS101 and Bryostatin-1 on myeloid leukemia cell differentiation in vitro and in an animal model. Leukemia 2007, 21, 1504-1513.

Multifunctional tellurium molecule protects and restores dopaminergic neurons in Parkinson's disease models. FASEB Journal  2007, 21, 1870-1883.

The synthetic tellurium compound, AS101, is a novel inhibitor of IL-1 beta converting enzyme. Journal of Interferon and Cytokine Research 2007, 27, 453-462.
Last Updated Date : 18/05/2022